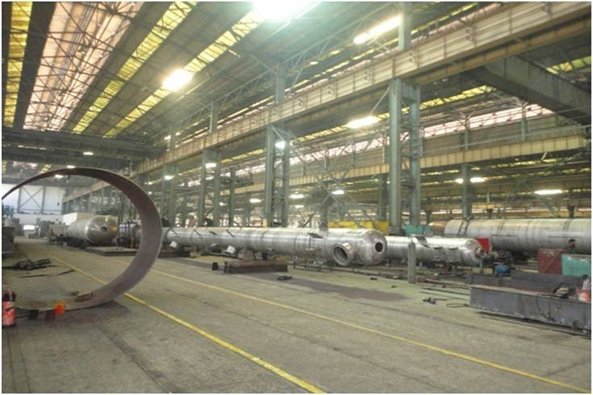 Our Fabrication Shop;
The biggest in the country
Occupies a covered area of 22,000 sq. metres.
The highest bay is 12 metres and has cranes ranging from 3 to 50 tons capacity.
Fabrication equipment includes a 12 metre long edge planner, a 3 roll bending machine which can roll steel plate up to 80mm.
A 3000 ton Hydraulic Press manufactures truck chassis and a 1000 ton press makes dish ends.
Sophisticated welding equipment including Tig and Mig welding facilities.