AutoCAD (3 Months Course)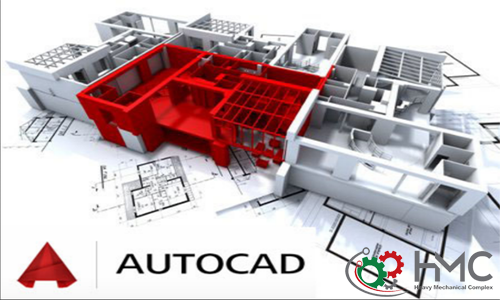 TRAINING OBJECTIVES
The Design Center of Heavy Mechanical Complex, is now offering the best AutoCAD training course in Pakistan from experienced Engineers and Draftsman, with the view to produce skilled workforce to meet the present and future demand of Industry.
AutoCAD is used worldwide in industries by project managers, engineers, designers, draftsman and many other professionals. This program is highly professional and career oriented, covering complete 2D and 3D aspects with state of the art real time labs with licensed software, cover up all new updates, features and exposures.
The course is delivered in step by step approach to learn AutoCAD. Starting from basic to advance drawing skills and techniques, so will suit users across broad range of industries.
PRE-REQUISITE
Familiar with Windows operating system
CURRICULUM
Introduction to AutoCAD (1 week)

AutoCAD 2D Basic (2weeks)

AutoCAD 2D advance (3Weeks)

AutoCAD 3D Basic (2 weeks)

AutoCAD 3D advance (3 Weeks)

Working with files and objects (1 week)
DETAILS OF CURRICULUM
INTROUCTION TO AutoCAD

Starting the software

User Interface

Working with Toolbars

Working with commands

Workspace

Opening an existing drawing file

Viewing your drawing

Saving your work

AutoCAD 2D (BEGINEERS)

First angle and third angle projection

Unit setup and Drawing Aids

Dimension settings

Introduction to Sheet sizes

Uses of Commands

Draw Lines

Erasing objects

Drawing lines with polar tracking

Drawing rectangles

Drawing circles

Drawing arcs

Undo and Redo actions

Simple shapes

Simple objects

Simple drawings

Adding text to drawings

Moving objects

Copying objects

Rotating Objects

Mirroring objects

Editing objects

Deleting and Restoring object
AutoCAD 2D (ADVANCE)

Introduction to Plans

Introduction of Elevation

Introduction of Section

Introduction of Layers

Introduction of Line Types

Creating and managing Blocks

Advance object selection

Using Trim, Extend, Fillet, Chamfer, Stretch, lengthen and break commands

Inquiry commands

Duplication

Adding Dimensions (Linear, Aligned, Radial and Angular)

Editing Dimensions

Determining Distance, Area, Volume, weight and Angle

Changing object properties

Matching object properties

Using the Properties Palette

Breaking and joining objects

Altering objects

Hatching

Editing Hatching

Creating templates

Part Drawing

Sub- assemblies

Assembly Drawings

Welding/machining symbols

Tolerances
AutoCAD 3D (BEGINEERS)

3D Introduction

Coordinate system

Introduction of UCS

Introduction of Plan Views

Introduction of 3D basic Solid shapes

Viewing 3D Models

Creating 3D shapes

Setting Elevations

Introduction to Visual Styles

Combining shapes to make simple models
AutoCAD 3D (ADVANCE)

Press pull, Extrude, sweep, Revolve and Loft commands

Rotate 3D tools

Fillet and Chamfer edges

Shell command

Slice command

3D mirror command

Moving, Rotating and Scaling

Complex shapes/Objects

3D sub assemblies

3D assembly drawings

Convert 2D into 3D

Introduction to materials

Applying materials to 3D

Applying Lights, Shadows and Reflections

Render settings and output types
WORKING WITH FILES AND OBJECTS
Model/ paper space Principles

Printing Concepts

Working in Layouts

Copying Layouts

Printing Layouts

Plotting from Model Space

File export to other softwares
TRAINING STRUCTURE
Number of classes per week 03

Duration of each class 1hr 30minutes
(Monday, Wednesday & Friday)
Total duration 54hours

Training Methodology 20% theory, 80% practical

Medium of Training English and Urdu

Training venue DESIGN CENTER COMPUTER LAB

Fee Rs. 5,000

Mode of payment Cash/Online

Certificate Students will receive certificate,
confirming attendance and training
completion.
For registration please visit training section, Design Center, HMC, Taxila
OUR FACILITIES
Licensed software

Fully equipped Computer lab

Flexible and comfortable furniture

Parking

Secure environment
EXCEPTIONAL PACKAGES
Our training Participant's package includes:
Group photograph

Training certificate

Certificate folder

Comfortable spacious training venu
TRAINING SECTION
DESIGN DEPARTMENT
HMC HATTAR ROAD TAXILA
Telephone: +92-51-9314181, EXT. 398 Fax: +92-51-9314260
E-mail: [email protected]