CREO PARAMETRIC 3.0 (1 MONTH)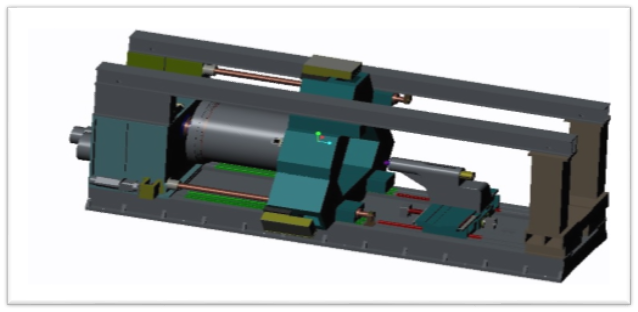 TRAINING OBJECTIVES
The Design Center of Heavy Mechanical Complex, is now offering the best Creo parametric 3.0 training course in Pakistan from experienced Mechanical Engineers, with the view to produce skilled workforce to meet the present and future demand of Industry.
This course aims to help product designers and engineers in developing a product design virtually. Creo is equipped with all the capabilities that are required for completing a product design, starting from sketching, modeling, validation of design, and visualize the product design.
PRE-REQUISITE
Engineering Students (Mechanical, Automobile, Aerospace, Mechatronics)

Design Engineers

Mechanical Engineer

Automobile Engineer

Aerospace Engineer

Mechatronics Engineer

Mechanical Draftsman

Draftsman

Associate Engineers
TRAINING CURRICULUM
Understanding Creo

Parametric concepts

Environmental settings.

Learning how to use the Creo Parametric interface

Sketching geometry and using tools

Creating datum planes and datum axes

Basic Shapes

Editing Features

Datum Features

Engineering Features

Basic Shapes II

Create and modify 2D

Create part features

Using: extrude, revolve, blend, hole, shell and sweep functions.

Create parametric relationships between features and modify features Laying out

Multiplication Features

Comprehensive two part Design Project

Learn advance modelling

Generate and dimension a multi view orthographic drawing.

drawings and creating views

Selecting and editing geometry, features, and models

Annotate notes and text on drawings.

Build a 3D assembly.

Detailing Drawing

Assembly generation

Basic simulation

Conversion of 3D to 2D

Export files to other softwares
Note:
Following to be arrange by participant at home for better learning
A Laptop or Computer

Creo Software for your Practice

Basic mathematics and Engineering Knowledge

Basic Drawing knowledge
TRAINING STRUCTURE
Number of classes per week 03

Duration of each class 1hr 30minutes
(Monday, Wednesday & Friday)
Total duration 18 hours

Training Methodology 100 % practical

Medium of Training English and Urdu

Training venue DESIGN CENTER COMPUTER LAB

Fee Rs. 15,000

Mode of payment Cash/Online

Certificate Students will receive certificate,
confirming attendance and training
completion.
For registration please visit training section, Design Center, HMC, Hattar Road, Taxila.
OUR FACILITIES
Licensed softwares

Fully equipped Computer lab

Flexible and comfortable furniture

Parking

Secure environment
EXCEPTIONAL PACKAGES
Our training Participant's package includes:
Training material in a folder

Soft copy of training material

Group photograph

Training certificate

Comfortable spacious training venue
TRAINING SECTION
DESIGN DEPARTMENT
HMC HATTAR ROAD TAXILA
Telephone: +92-51-9314181, EXT. 398 Fax: +92-51-9314260
E-mail: [email protected]