Our Steel Foundary Shop;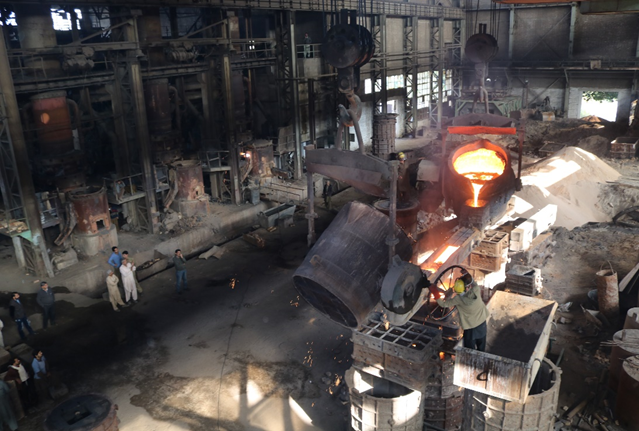 Spread over an area of 28374 Sq. M.
The largest and most modern unit in the country
Equipped with 2 x 15 tons & 1 x 3 tons electric arc furnaces incorporating a centrally controlled sand preparation and regeneration system.
Melting facilities are supported with spectrometer to control the composition of molten steel in accordance with the international standards and specifications.
Production Capabilities: (in tons)
Castings 6500 tons per year
Maximum Casting wt 32 tons ingots 38000 tons per year
Maximum ingot wt 50 tons